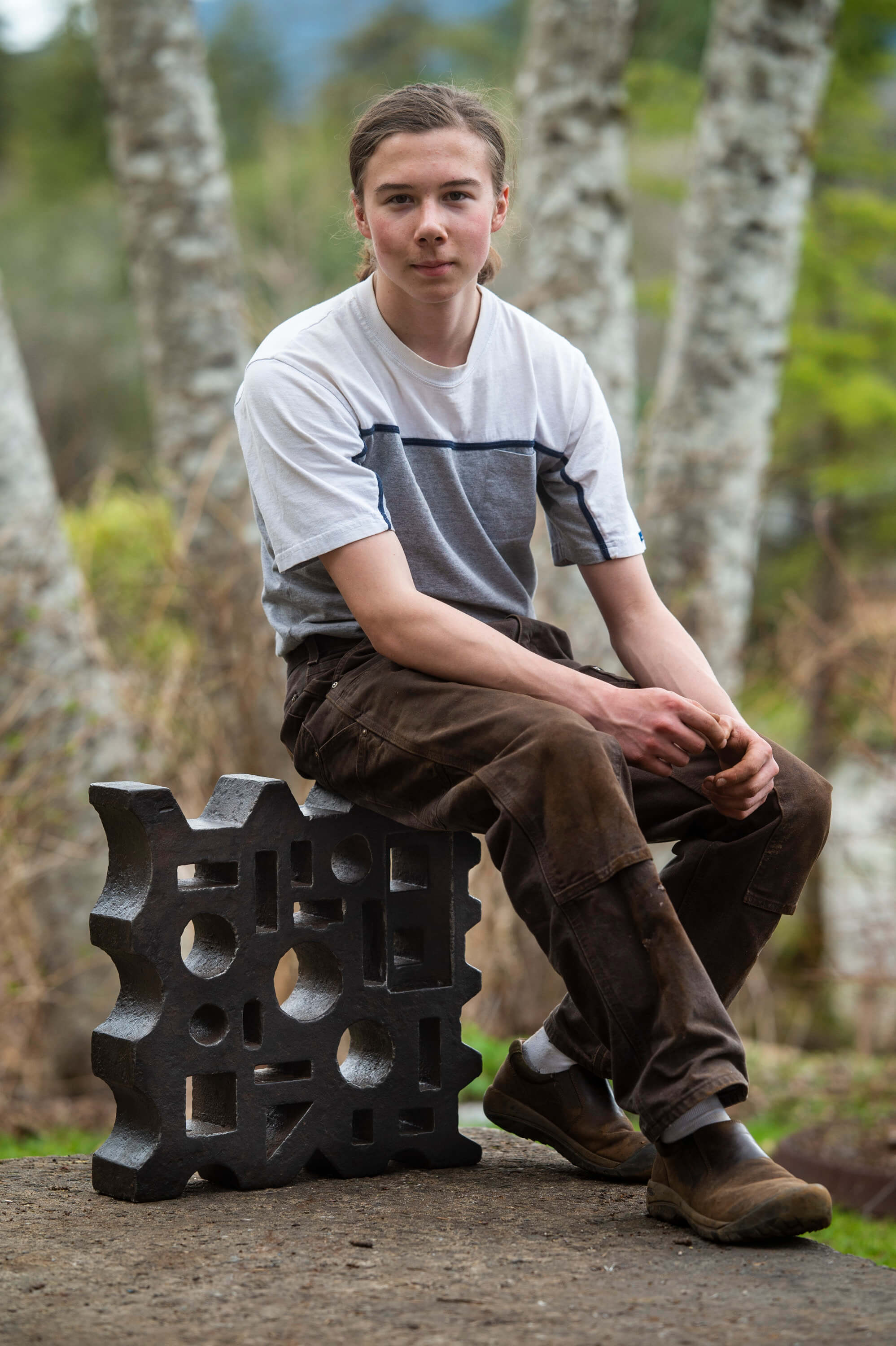 We are excited to bring a new spotlight series to the Empire Abrasives website where we are proud to get the opportunity to highlight the work of some of our talented customers and members of our social media community.
For our first feature, we'd like to introduce you all to Liam Penn, who is a talented up and coming bladesmith/blacksmith who isn't even old enough to vote yet! Not only is he creating some impressive knives and other metal projects, like the war hammer below, but he's providing great step-by-step instructions for some of these projects on his YouTube channel.
Instagram: @ljpenn_
Youtube Liam J. Penn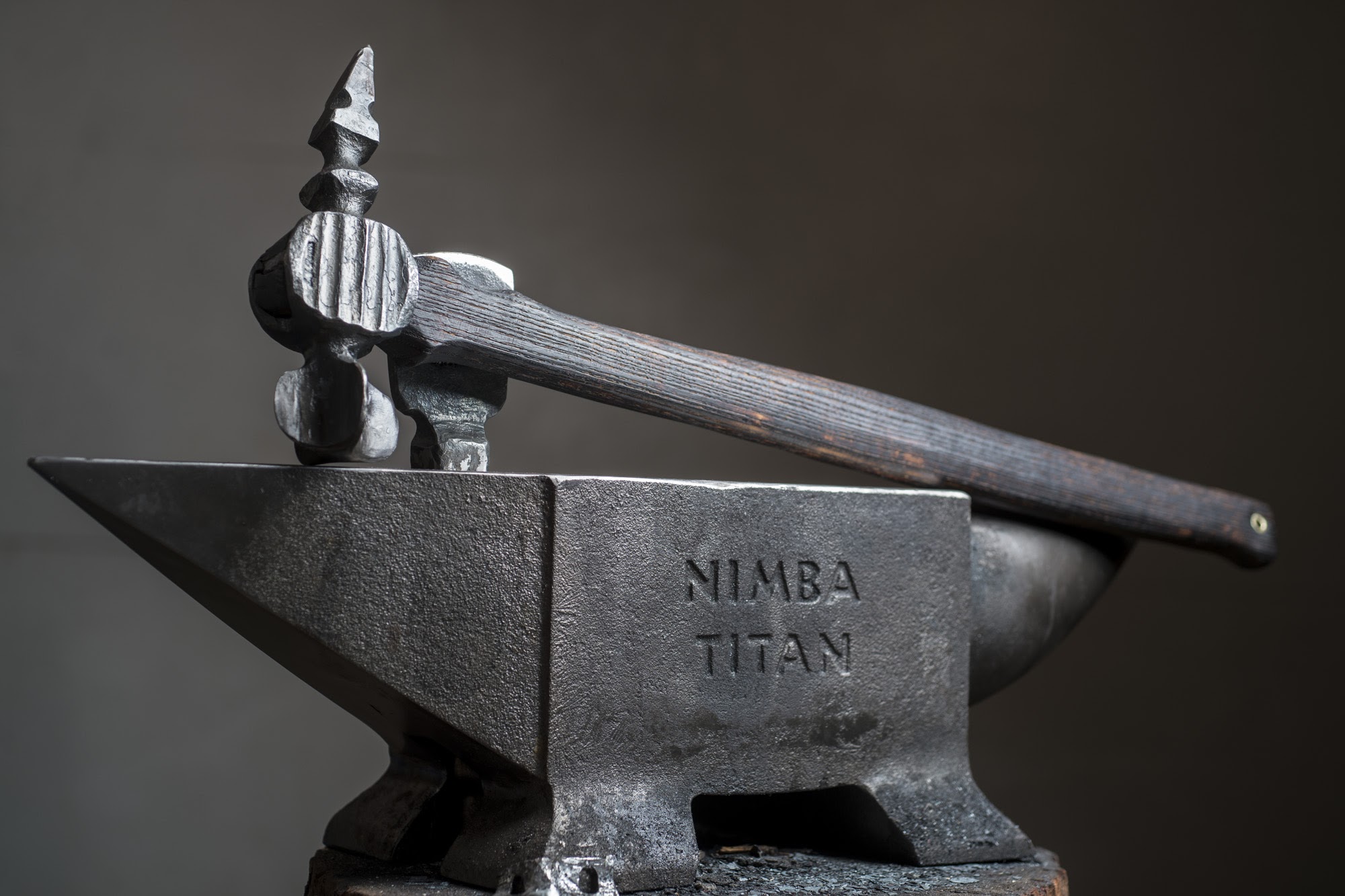 Tell us about yourself:
My name is Liam Penn, I am a 16-year-old bladesmith and blacksmith from Juneau, Alaska. In my knives, I focus on creating rugged but beautiful blades that are built for work. My interest in knives began at a very young age when I got my first Puukko; the Finnish belt knife. I took that knife kayaking and camping with me every year since then, and when a knifemaker friend of mine asked me if I wanted to make a knife, I gave it a try. Since then I have gathered my own tools and started working out of my parent's garage.
How long have you been making knives/blacksmithing?
I began making my first knife in January of 2018 and I got my shop set up that summer.
What got you interested in this?
I have always had a love for camping and being outdoors. Having a good knife is really important when exploring the wilderness of Southeast Alaska.
How would you describe your particular style of knife or knifemaking?
I am still developing my style, but I try to have clean lines in my work, and usually leave forge texture on my blades. For my handles, I often combine woods and synthetic materials and I like making leather sheaths with carved designs.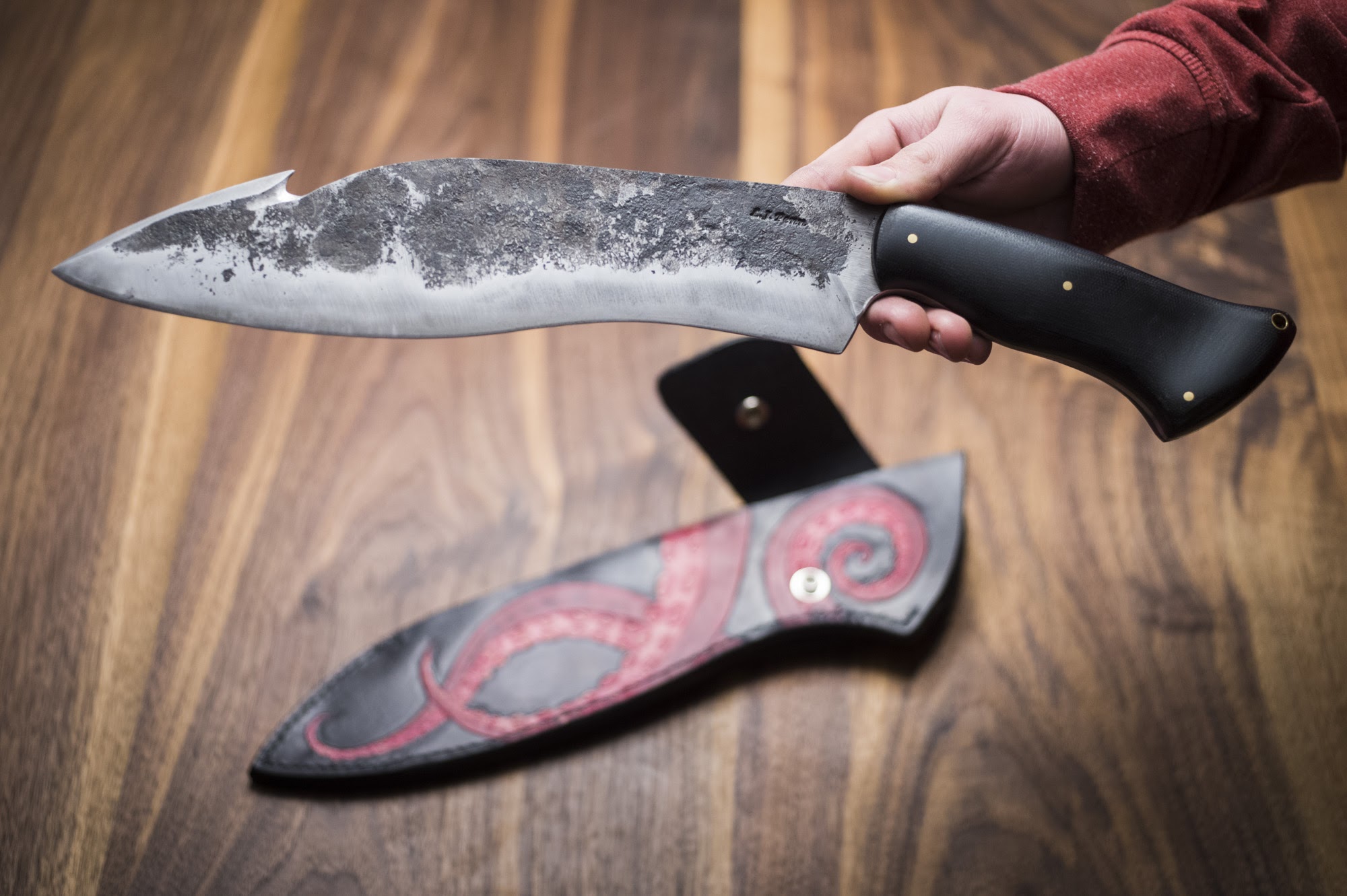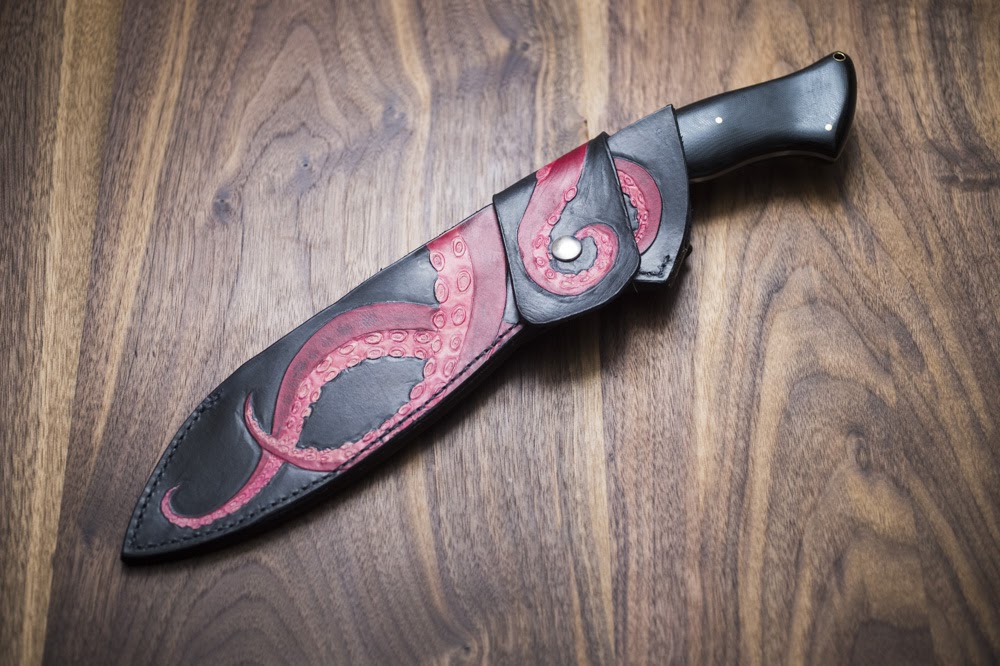 What is your favorite Empire Abrasives product?
I am a big fan of the 2x72 ceramic belts, and surface conditioning belts.
Do you have a dream tool for your workshop?
As far as dream tools, I would love to have an old, big, power hammer.
Do you have any specific music you need to listen to while working?
When I am working, I either listen to podcasts, or Rock N' Roll.
Are there other knifemakers/blacksmiths you look up to?
I look up to a lot of knifemakers, but I love the work of Haley and Adam DesRosiers, Liam Hoffman, Jordan LaMothe, and Otto Kemppainen, just to name a few.
What is the first project you worked on?
The first knife I made was a little bushcraft style knife that I made under the guidance of Steve Morley of FeatherCap Forge. (Images below)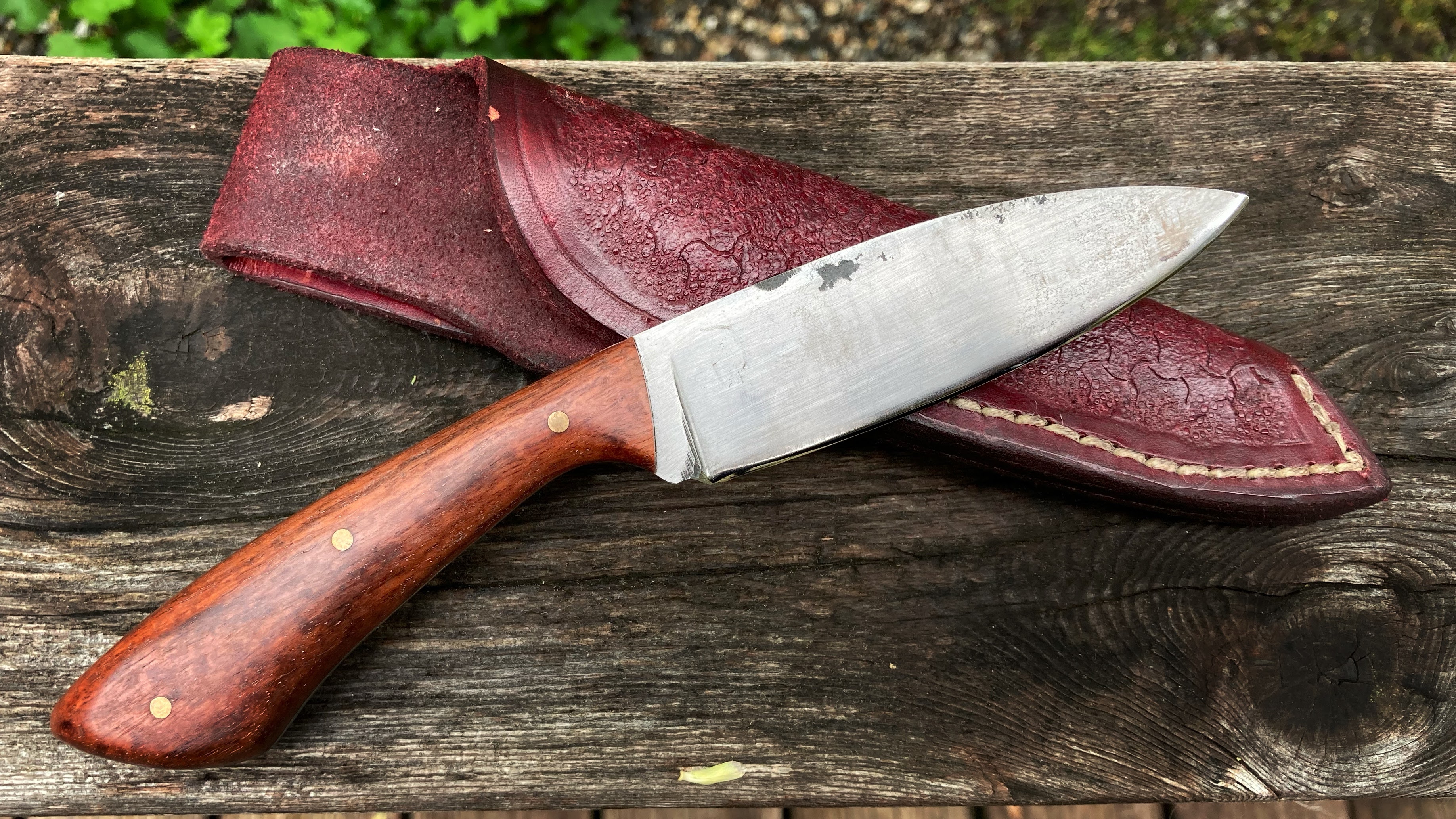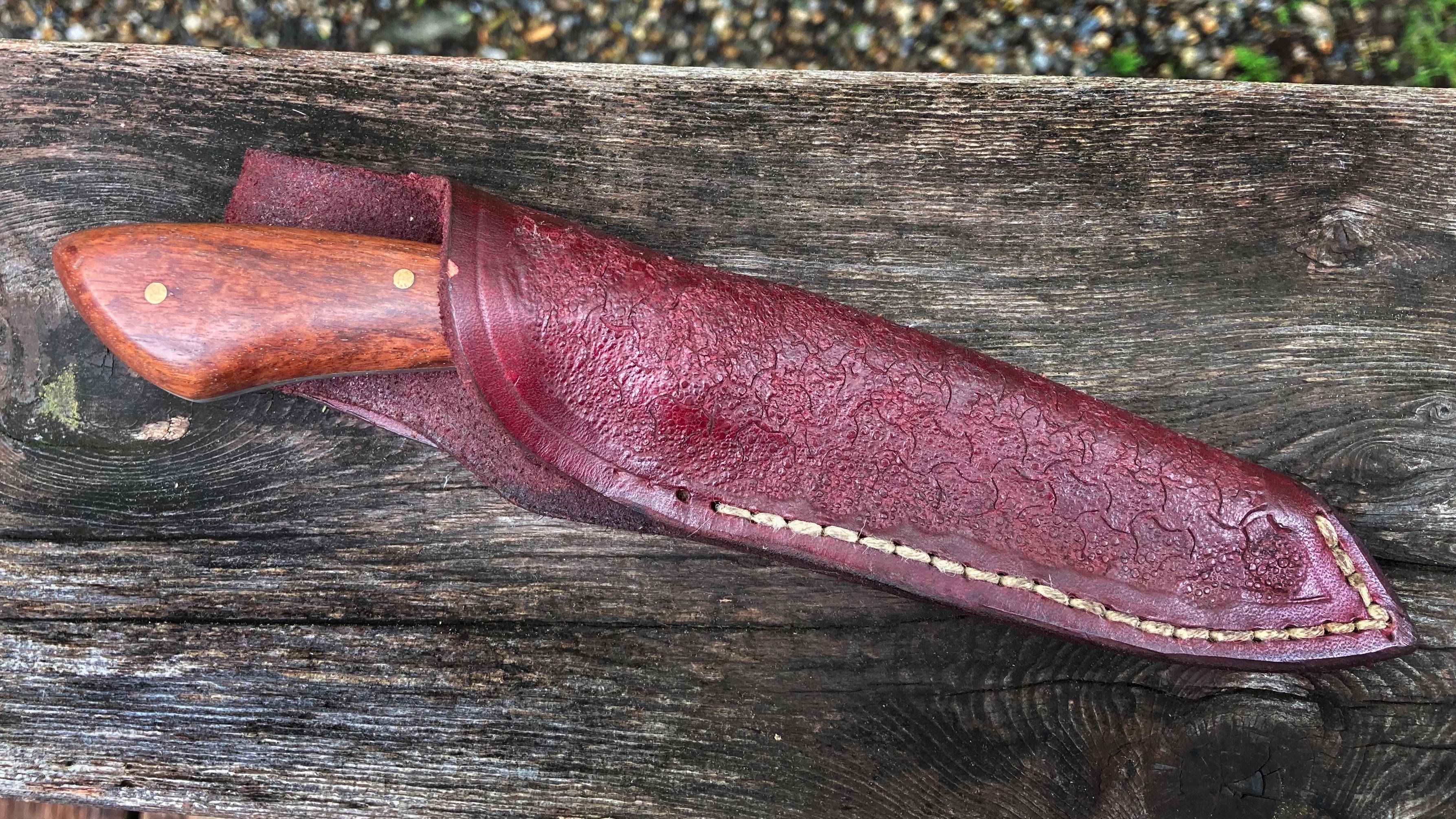 What is your favorite piece you've created and why?
My favorite piece, as of now, is a brute de forge EDC I made for myself with 80crv2 and ironwood from a boat made near where I live in the '50s. The ironwood is beautiful and tells a cool story. I carved the sheath with a Southeast AK landscape. (Images below)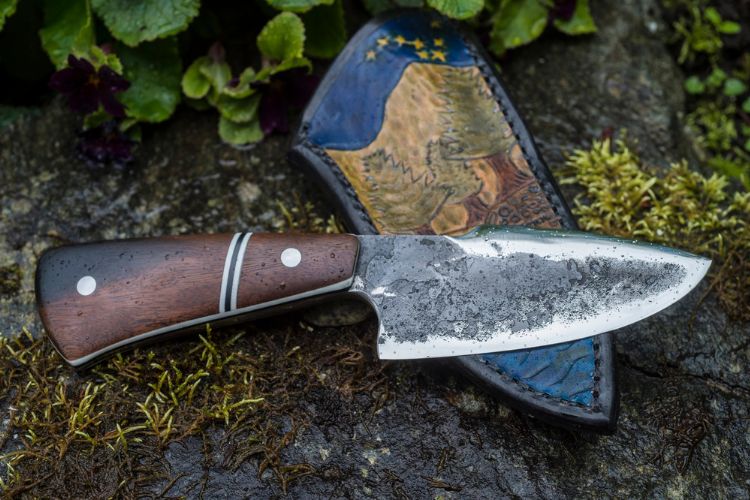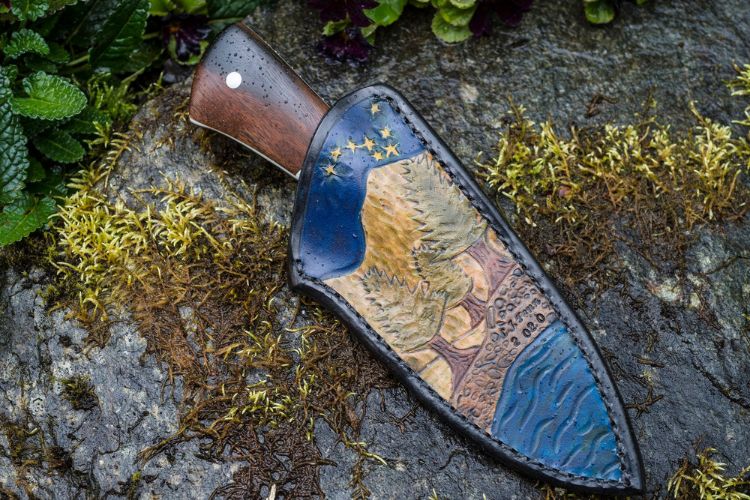 What are you working on now?
Right now I am making a puukko. (Image below)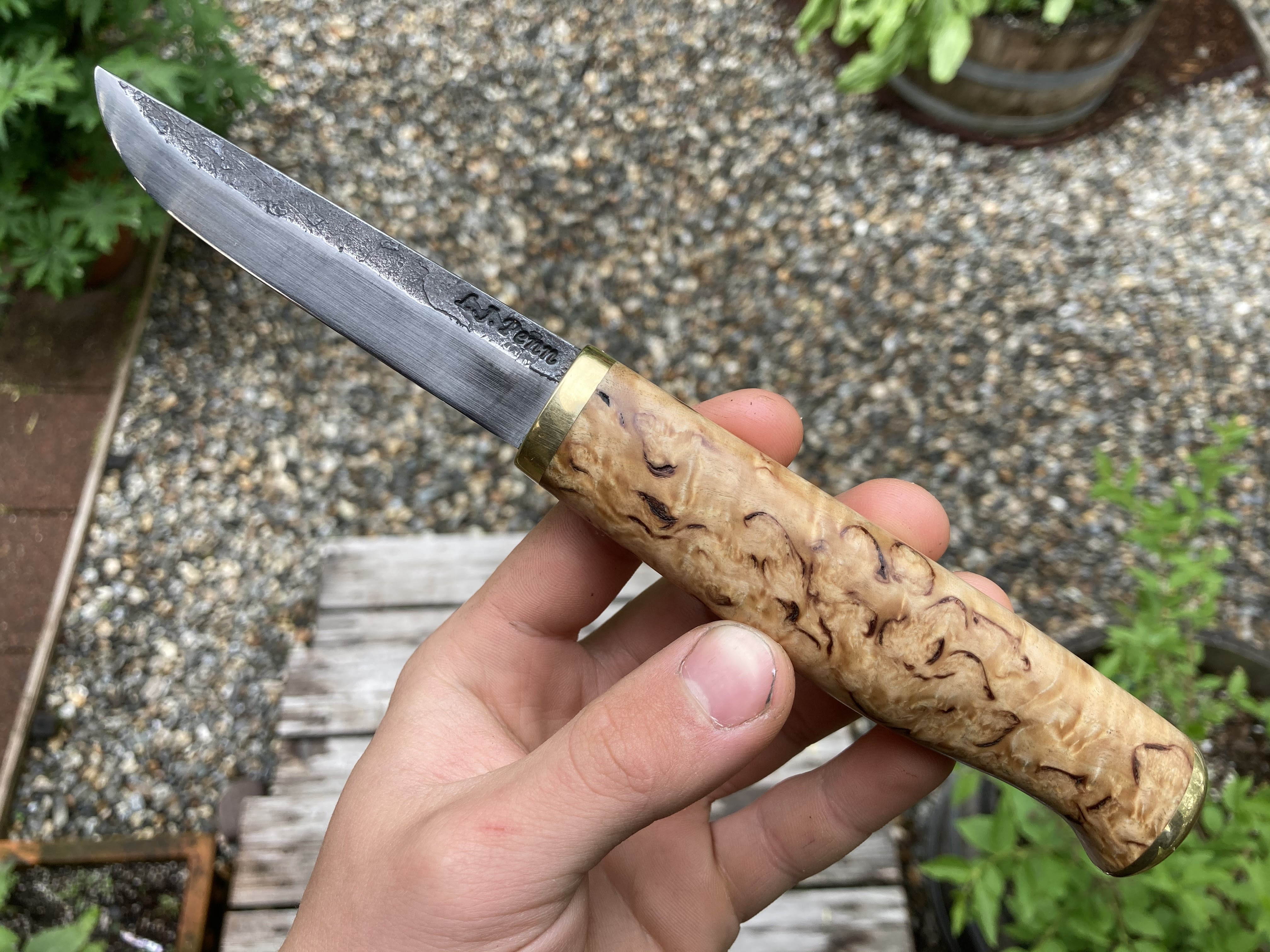 How do you come up with your ideas for each project?
Sometimes the customer knows what they want, but the rest of the time I just rock out in the shop and let things come organically.
How much time do you dedicate each week to this?
Knifemaking is my passion and I spend most of my free time in the shop, unless I'm playing tennis or spending time outdoors.
Do you have any advice or resources (Youtube channels, websites, etc) for other knifemakers?
I think that taking classes or finding someone who can teach you is the best way to learn anything. Whenever I have a question about something I ask someone who is an expert.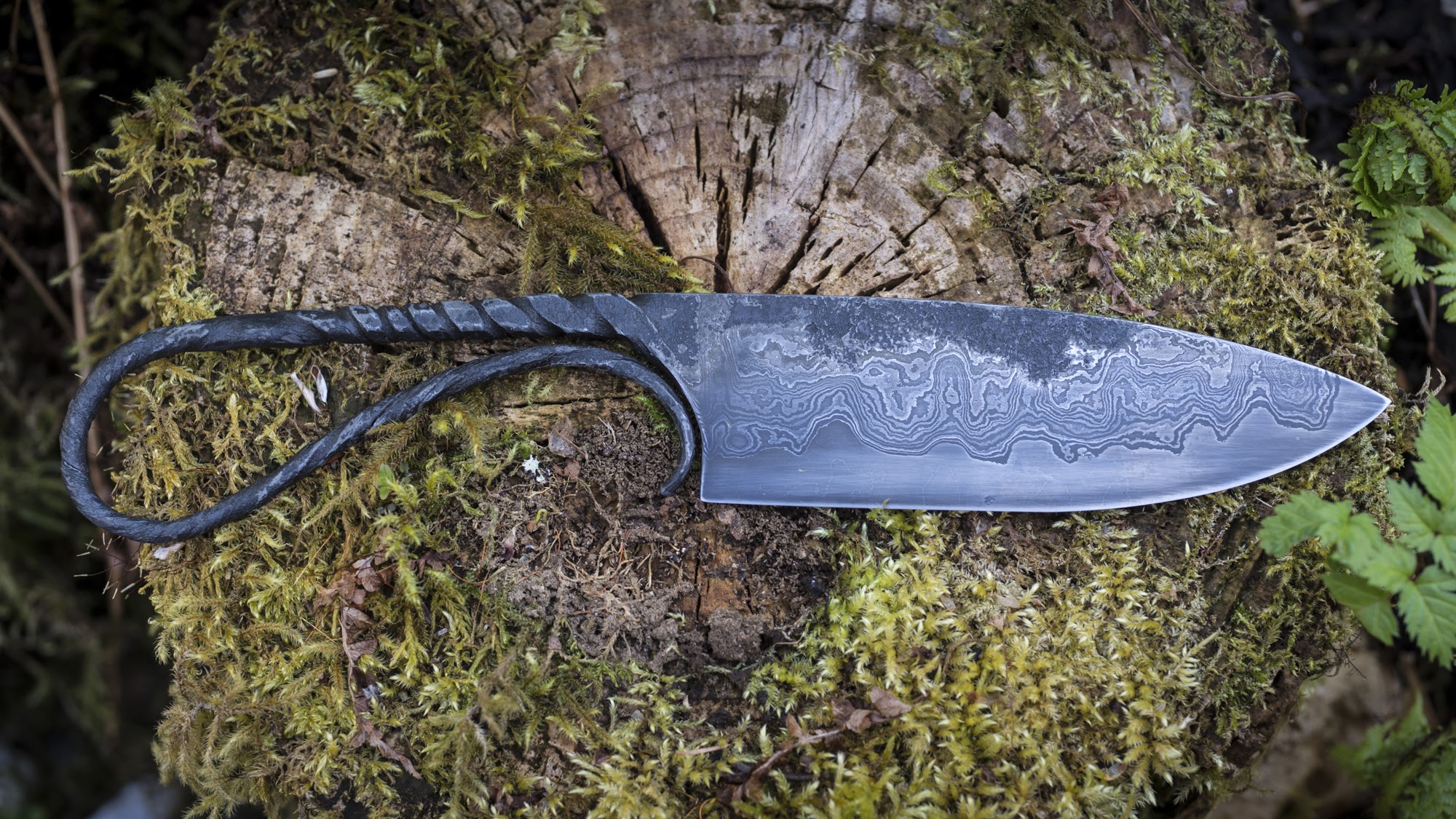 ---
Liam, thank you so much for sharing this all with us! It is really impressive what you've been accomplishing at such a young age. We encourage anyone interested in learning more about Liam or seeing what else he's working on to follow him on Instagram (@ljpenn_) and/or subscribe to his Youtube channel (Liam J. Penn).
We are always looking to share stories and tips from within our community. We have so much pride in knowing that so many of you choose to use Empire Abrasives products for your work, but we really love seeing what you're able to create with it. Please feel free to nominate other makers for future spotlights and always remember to tag us on Instagram so we can see what you are working on #empireabrasives