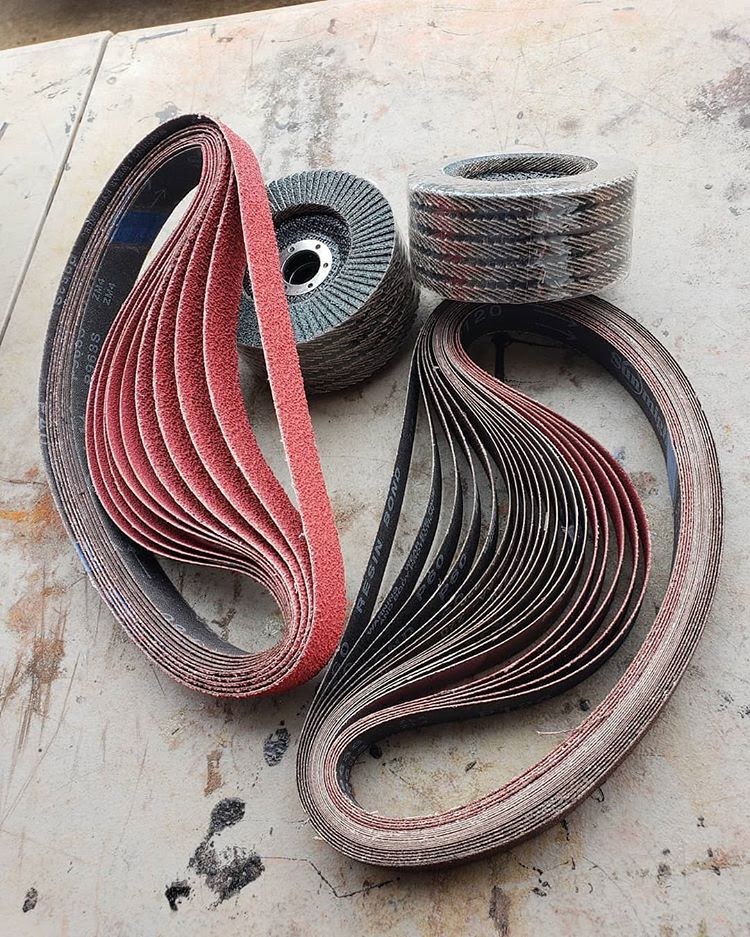 What Are Sanding Belts?
Since its invention, the belt sander has transformed the way in which people work with wood and metal. Thanks to this highly versatile tool, fabricators can quickly and efficiently work in a way that simply wasn't possible before its invention. Sanding belts have taken the hard work out of wood and metalwork, and allow users to perform huge amounts of sanding and grinding without even beginning to break a sweat.
Perhaps the most important, yet often the most overlooked, component of the belt sander are the abrasive sanding belts. This is the actual part of the belt sander that comes into contact with the workpiece to grind and scrape the layers away from the surface.
Choosing the right sanding belt is a challenge and more important than you may think, as failure to do so can cause damage to both the materials that you're working on as well as your belt sander. Getting one that's appropriate for the kind of work you're doing may be confusing when you look at the huge number of different kinds of sanding belts that are available on the market today. We've put together this comprehensive guide to help you get to the bottom of any difficult questions you may have and find the best sanding belts for the task at hand.
The Five Common Types of Belt Sanding Machines
The five most common types of machines you'll use a sanding belt on are hand powered belt sanders, tube belt sanders, belt file sanders, floor sanders and stationary sanding belt grinders. Each machine serves a special purpose for their specific jobs.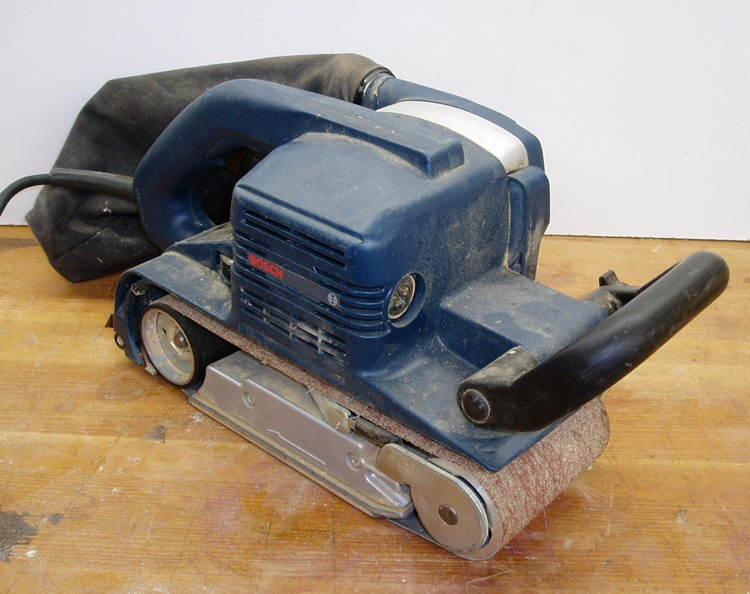 Hand Powered Belt Sander
Corded and battery powered hand sanders are one of the most popular tools among woodworkers, homeowners and DIYers. Many units feature variable speeds and dust collectors making them even more versatile. These portable sanders work well on small project pieces or large spaces like decks to smooth out and finish surfaces. The most common sized belts used on Hand Sanders are 3" x 21", 3" x 18" and 4" x 24" sanding belts.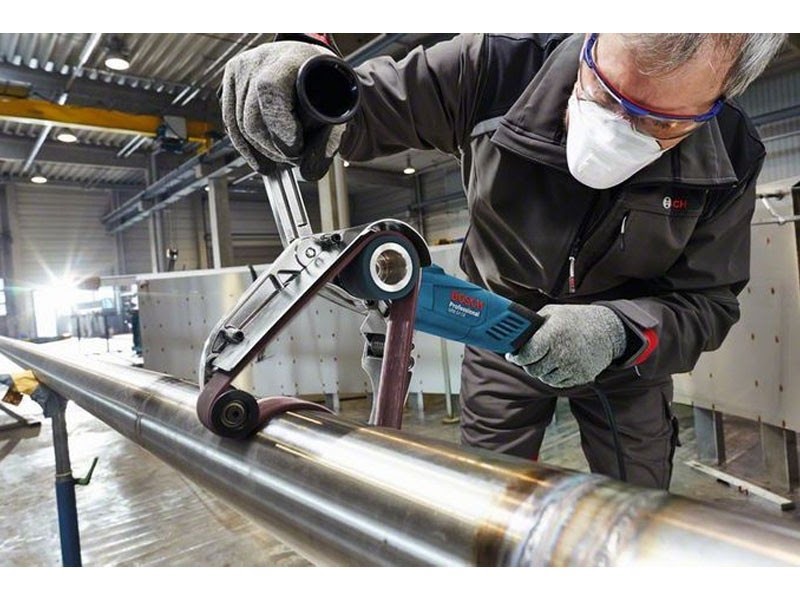 Tube Belt Sanders
Tube belt sanders aka Pipe Polishers are machines consisting of a pulley system that allows the sanding belt to contour around tube shaped surfaces. The machines are typically handheld and electrically powered.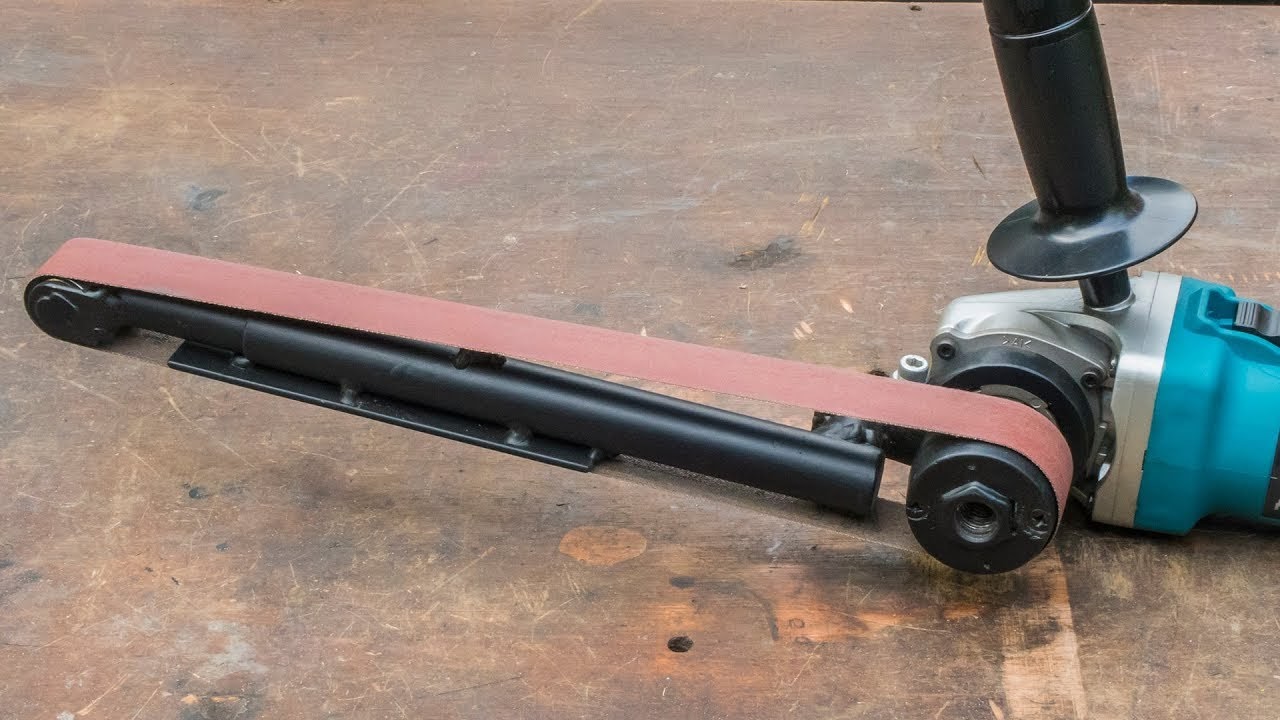 Belt File Sanders
Belt file sanders are usually handheld sanding machines that make use of narrow, small sanding belts. These machines are great for fitting into tight work spaces or removing welds from inside corners. Common sized include 1/2" x 18", 3/8" x 13" and 1/2" X 24".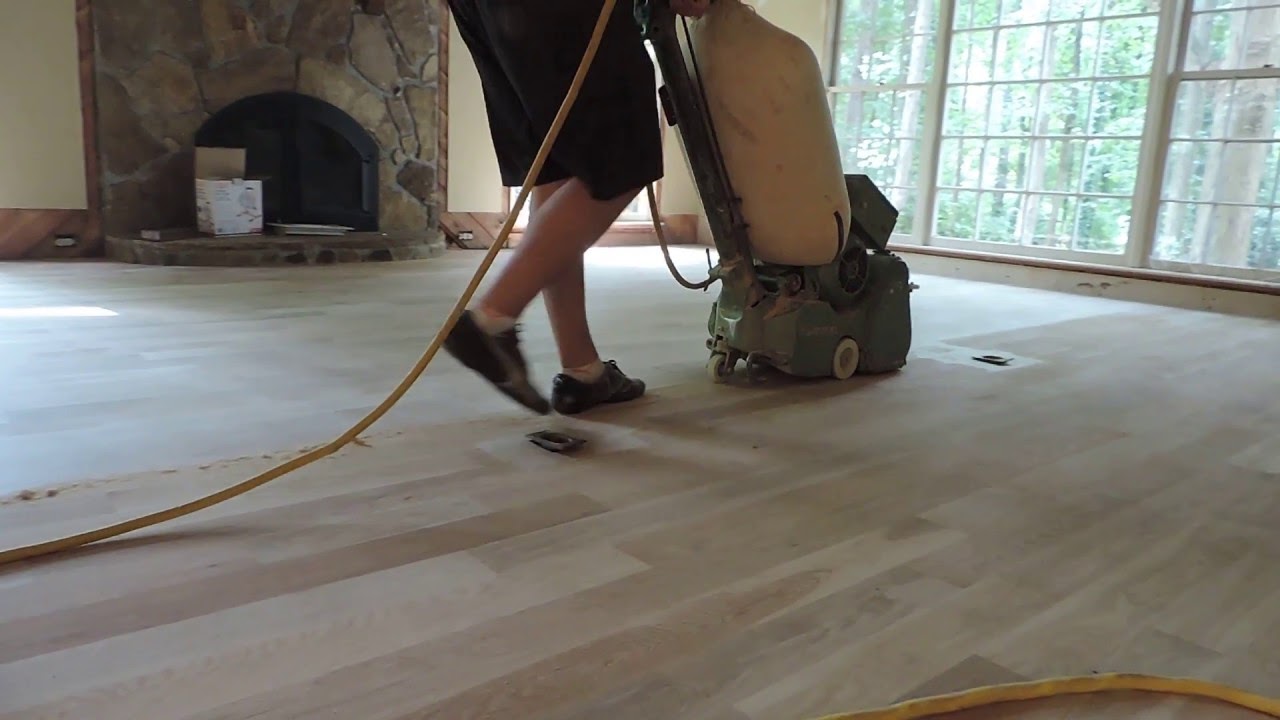 Floor Belt Sanders
Floor belt sanders are mobile sanding machines that are manually pushed by the operator to effectively sand wood floors. These floor drum sanders allow larger jobs to be finished quickly, while often utilizing smaller tools to properly sand the edges (such as Edger Disc Sanders). Common sizes of floor sanding belts include 8" x 19", and 7-⅞" x 29-½".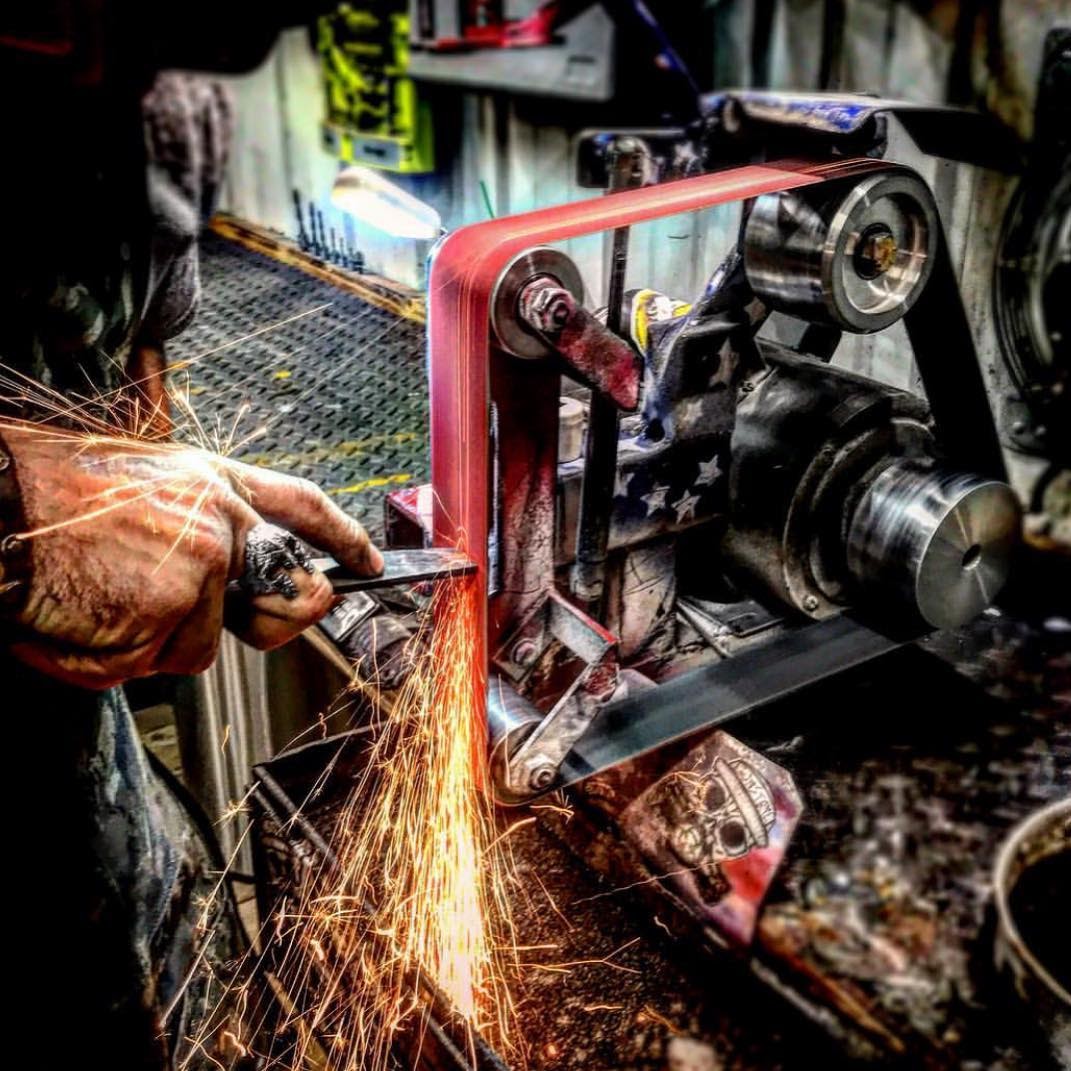 Stationary Belt Grinders
Stationary Belt Grinders can be bench mounted, pedestal mounted or even large machines with their own stands. These machines are designed in many different ways and use various sized belts depending on the application. Many of these are used in niche fabrication shops or large manufacturing facilities. Most popular sizes include 1"x30", 2" x 72", 4" x 36", and 6" x 48".
Often these machines have a built-in disc sander that utilizes the same motor as the belt pulley. These types of machines are commonly referred to as combo belt grinders and very popular among knife making enthusiasts.
The Four Main Abrasive Grains
There are four main abrasive grains, each with their own set of characteristics and plus points. Some best suited only for prep jobs, and some that work well with sanding metal.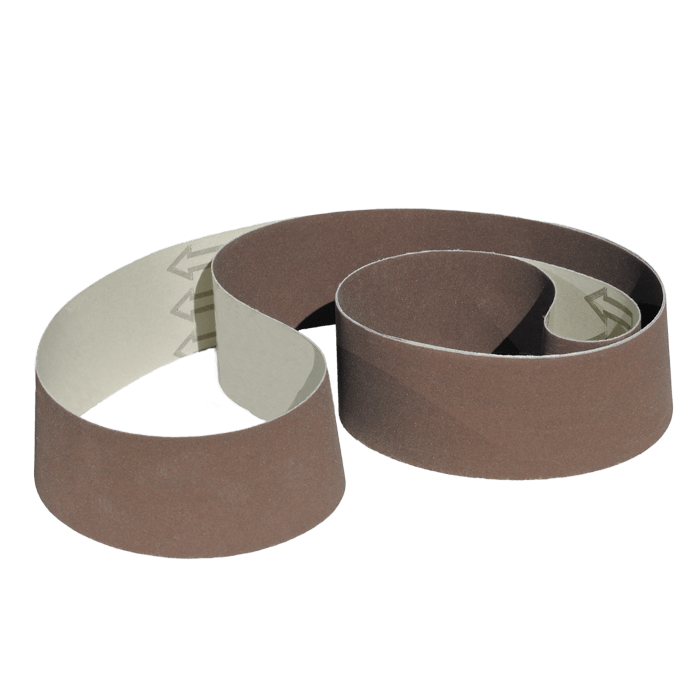 Aluminum Oxide Sanding Belts
Aluminum oxide usually appears with a distinctive red / brown color that is arguably the most popular sanding belt for wood that's available on the market today. It's achieved this popularity by being so affordable, durable, and efficient at sanding wood as well as metal. Aluminum oxide sanding belts can be used on virtually any kind of sander to great effect. When manufactured from premium quality materials with a strong, durable backing, aluminum oxide sanding belts are guaranteed to produce professional results on a broad range of materials. This kind of belt is great for general purpose sanding.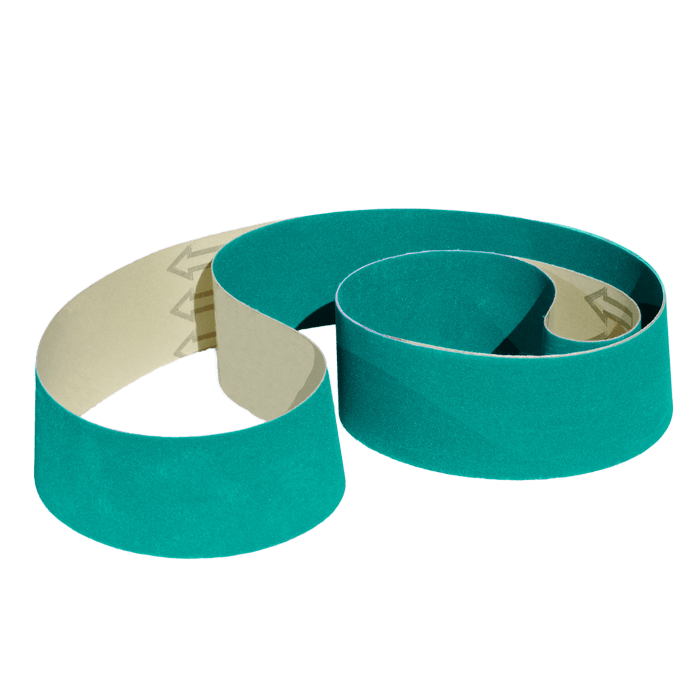 Zirconia Alumina Sanding Belts
Zirconia grain is well suited to high pressure machining and grinding applications. Usually a blue color, these types of sanding belts are considerably tougher than aluminum oxide belts. In fact, they're usually around five times tougher than their aluminum oxide counterparts. Zirconia belts have one considerable advantage - they're self-sharpening, which can save a ton of time for the user. The only downside to this is that they require a lot more force to sand things effectively, and as such, are best suited to surfaces like hardwood and metal that require heavy grinding. Zirconia sanding belts are mostly used in steel fabrication shops where they're the most popular choice for grinding and preparing metal.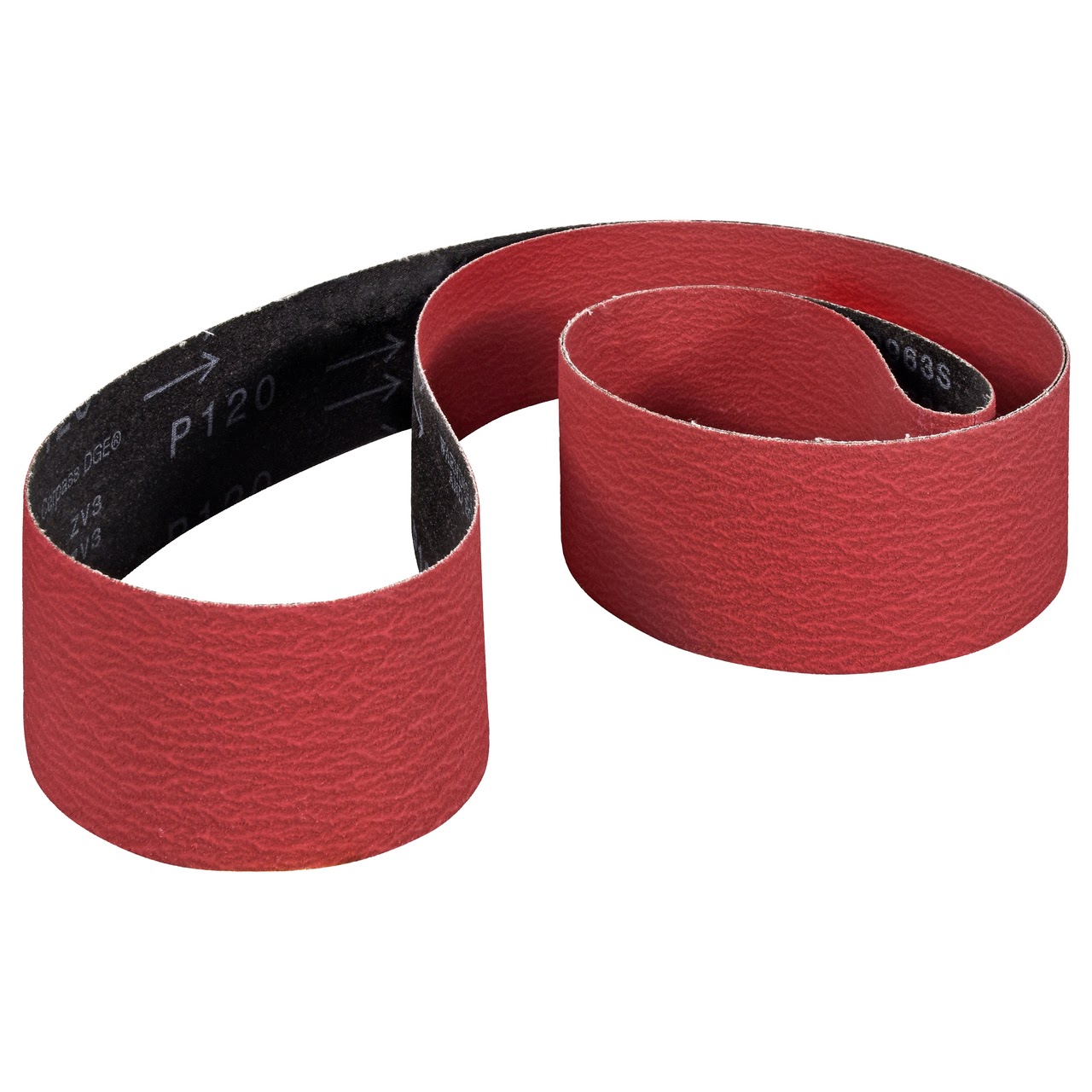 Ceramic Grit Sanding Belts
Ceramic abrasives are more uniform in structure than aluminum oxide and zirconia sanding belts. Much like Zirconia belts, they are self-sharpening, however they are also the coolest grinding, which is very important when working with heat sensitive materials. They're able to breakdown surfaces in a controlled manner which dramatically increases the number of available applications, and are by far the longest lasting belts. Ceramic grit sanding belts can be used on a number of metalwork tasks, including: finishing aluminum castings, finishing stainless steel, and even aerospace-grade titanium alloys.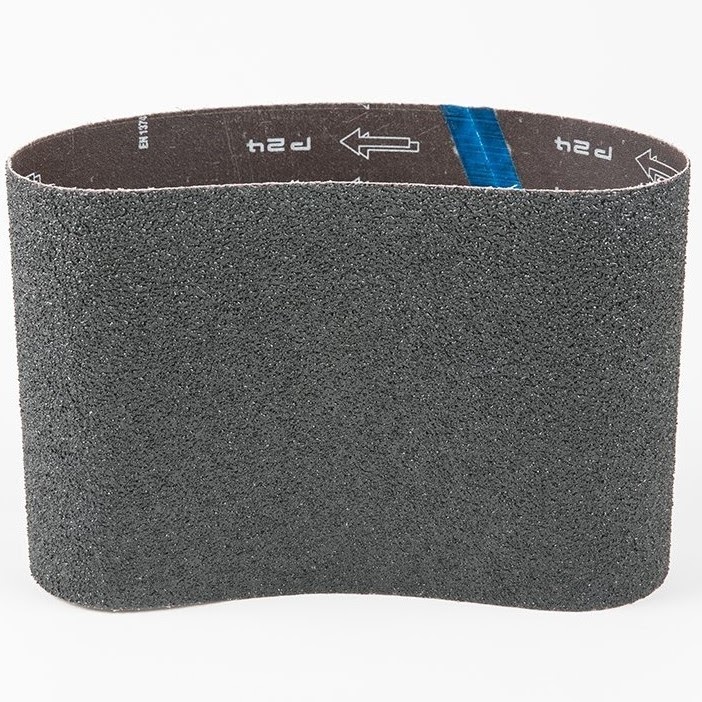 Silicon Carbide Sanding Belts
The natural form of silicon carbide is long, thin, and extremely sharp (nearly as sharp as diamond). It's fair to imagine these sanding belts as covered in tiny blades that get the job done quickly and efficiently. However, these belts have a major downside. The nature of the mineral used means that while they're extremely sharp, they're also more brittle than the other kinds of abrasive sanding belts, and as such break down at a much greater rate than other sanding belt choices. That doesn't mean that they don't work well, it just means that they work best in certain scenarios. For example, a narrow sanding belt for marble will get a perfect grind without much pressure, but they won't be the best choice for high pressure grinding something like steel.
Choosing the Right Sanding Belt Grit
Getting the right grit size on your sanding belt is essential if you want to complete the job successfully. The heavier the job, the coarser the sanding belt you'll need. 40 to 60 grit is best suited for the heaviest work. When you're performing tasks such as smoothing surfaces or removing minor blemishes, you're better off using sandpaper with 80 to 120 grit. For the end of a job, when you're finishing surfaces, a fine sandpaper with 350 to 600 grit is the ideal choice.
It's likely that you'll have to use a number of different grits when working on a job, starting with a lower-grade grit before working your way through to super-fine pieces of sandpaper as you progress through the task. When you move to a higher grit of sandpaper you remove scuffs and scratches left behind from the previous layer.
Tips for Using Your Sanding Belt
Keep your sanding belt clean. When material loads onto your sanding belt, the belt's effectiveness is dramatically decreased. A grease stick can be applied to the belt before use with metal or a rubber belt sander cleaner stick can be used to remove any loaded materials.
Protect yourself. Wearing safety glasses or a face shield is a good idea, as well as a respirator for dusty operations.
Inspect your sander. Be sure that the drive drum/wheel/roller has no divots or bumps, else there will be uneven sanding across the belt.
When using a power hand sander ensure what you are working on is solidly clamped and unable to move. A loose surface means that you'll end up with a non-linear pattern and have to redo it.
Adjust the speed of your belt according to the job at hand. Lower speeds give you greater maneuverability, whereas a higher speed gives you the ability to cover a greater surface area with minimal effort.
A pencil is your best friend when sanding. Marking guidelines on the surface can give you handy visual clues on your sanding process. It can also help you to show where you need additional sanding.
Never sand from side to side, always go from forwards to backwards. This can prevent the belt from skidding and almost completely eliminates the risk of damage to the belt and the sanding machine.
Speak with an Abrasives Expert
Still need help selecting the right sanding belts? Speak with one of our experts about what you're trying to accomplish and we'll recommend the best product for the job. TOLL FREE 800-816-3824