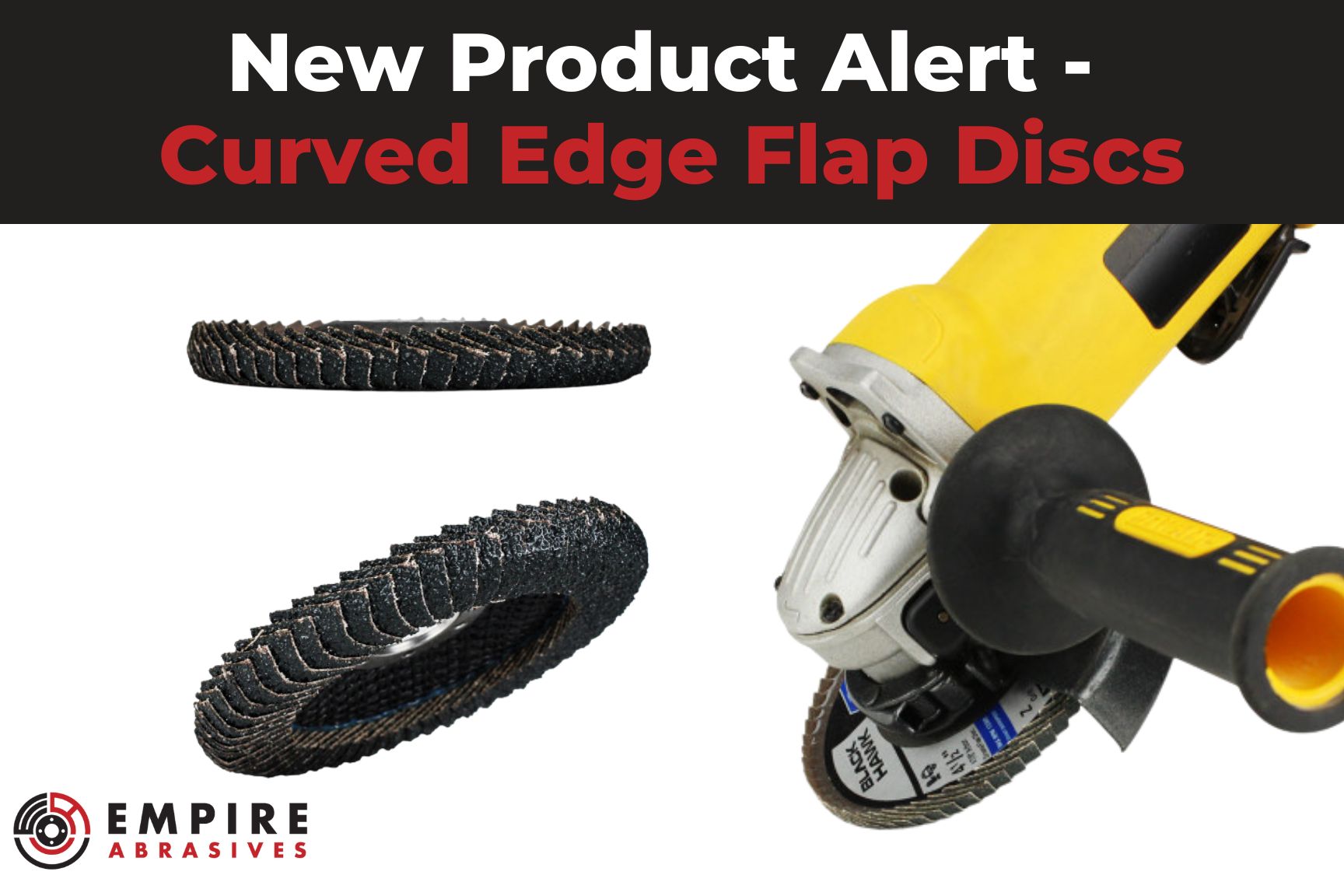 We're happy to announce that Empire Abrasives now carries curved flap discs! These rounded edge flap discs are a favorite among welders and metalworkers for cleaning fillet welds and grinding corners and other tight spots a regular flap discs can't reach.
About Flap Discs
To make a flap disc, multiple strips of abrasive sandpaper are affixed to a center hub, overlapping each other in a fan-like shape to form a circular disc. They come in multiple sizes, most often used on angle grinders, in addition to mini flap discs that connect to die grinders.
As the disc grinds against a surface, the abrasive will wear down. When the abrasive wears down to a certain point, the outer layer will grind off, revealing the next fresh layer of sanding strips. This designs makes flap discs a cost effective option that allows you to grind longer without having to swap out discs as much as other sanding discs.
A flap disc is an innovatively designed coated abrasive that has many uses and can often take the place of grinding wheels for angle grinders and other sanding discs. Some common flap disc uses include:
Weld and stock removal
Paint and rust removal
Smoothing and shaping wood
Blending welds
Deburring steel and stainless steel
Rounded Edges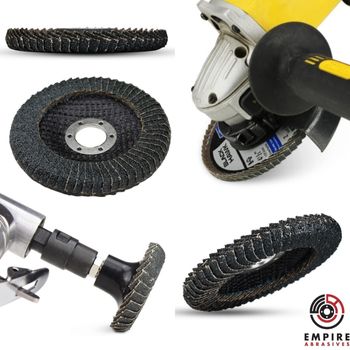 The edges of a standard flap disc do not have any grinding material on them and can only be used to grind from the flat face of the discs. Our new line of curved flap discs are constructed similarly to regular flap discs, but with rounded edges to provide more grinding area from different angles.
The rounded flap discs can be used flat like standard flap discs, but also allow you to grind harder to reach areas with the curved edge. This is something we believe welders will get a lot of use out of, using a curved flap disc to clean up fillet welds rather than a grinding wheel.
Available Options
Our new line of curved flap discs are all available with premium zirconia abrasives. This makes the discs useful for grinding the most surfaces including stainless steel, titanium, cast iron, aluminum, ferrous and non-ferrous metals, wood, plastic, and fiberglass.
We currently carry the following sizes:
Questions?
Our team of abrasives specialists are available if you have any questions about these new products or anything in our catalog. We can be reached during regular office hours via phone, email, or chat on the website. After-hours you can leave us a voicemail or email and we'll get back to you the next business day.